Our History
Established in 1957, Camp Blue Ridge has a distinguished history of serving guests of all ages in the natural beauty of Virginia's Blue Ridge Mountains.
Owned and operated by the Potomac Conference of Seventh Day Adventists, Camp Blue Ridge was founded on the belief that Jesus Christ is our Lord and Savior and that we are blessed to provide a safe Christian atmosphere for the benefit of families, children and youth, in the natural beauty that God has provided.
Camp Blue Ridge is committed to equipping young people with the essential tools of Christian leadership through our summer program. CBR also is dedicated to creating an environment where all guests, regardless of age, race or creed can learn more about themselves, improve relationships, recognize their place and responsibility in society and most importantly grow in their relationship with God.
We believe that through experiencing the beauty of creation, guests will have the opportunity to disconnect from the distractions of our world and reconnect with their Creator. In the times in which we live, we feel this is more important now than ever!
We seek to serve our guests in a Christ like fashion and pray that each person we serve will see Him reflected in all that we say and do.
Our Mission
Camp Blue Ridge is committed to providing the environment and opportunities for all guests to connect with our Creator through nature.
Our Vision
To be recognized as the best Christian Camp that the Blue Ridge Mountains has to offer!
Ray Queen: Director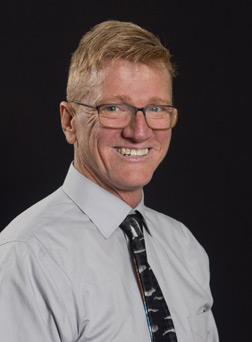 Ray Queen: Director
Ray Queen, a 2nd generation Seventh Day Adventist, was born and raised in Fort Pierce, FL. Ray served 4 years in the U.S. Army as a crew chief on board the Kiowa helicopter during Operation Desert Storm, as well as flying Border Patrol over the Berlin Wall.
Ray and his wife Jannette have been married for 25 years and have 1 son.
More than 20 years ago, God called Ray and his family into camp ministry in the Florida Conference. He served with his wife and son for 18 years, as the Summer Camp Director/Programming Director at Camp Kulaqua.
In 2018, the Potomac Conference extended a call and Ray is now serving as the Director at Camp Blue Ridge.
Julie Minnick, COTA: Associate Director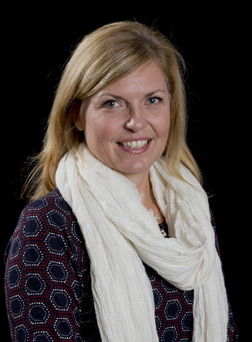 Julie Minnick is a 2nd generation Seventh Day Adventist, born and raised in Florida. Julie attended summer camp from the age of 8 and accepted a call to camp ministry in the Florida Conference at Camp Kulaqua in 1992. Julie worked at camp for over 18 years in a variety of roles including Director of Registrations. During her time at camp, she also completed her AA degree in Marketing.
Julie then moved to Louisville, KY where she accepted a position as the Executive Assistant for the Rehab division of a large long term care company. While in that role, Julie had the opportunity to go back to school, and became an Occupational Therapy Assistant.
Julie and her husband have been married for 8 years and enjoy the company of their 3 coonhounds. Together they enjoy traveling, music and exploring the outdoors.
In 2019, the Potomac Conference extended a call and Julie is now serving at the Associate Director of Camp Blue Ridge.
Come Visit Us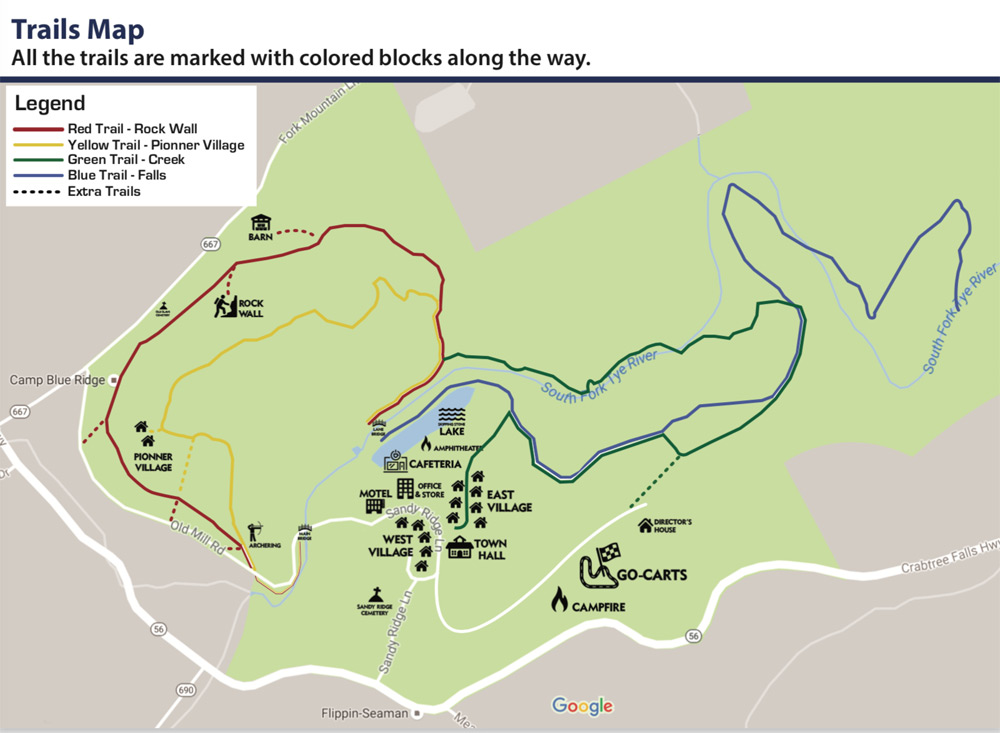 Download Map (PDF)